About the WTO Chairs Programme
Fostering research, training and outreach activities of relevance to governmental policymakers and other stakeholders at universities in developing countries and least developed countries.
Learn More
15 September 2023
On 15 September 2023, the WTO Chairs in Mexico and Barbados, Amrita Bahri and Jan Yves Remy launched the publication "Trade Policy and Gender Equal.... Read more
19 September 2023
From 18-19 September 2023, the WTO Chair in Chinese Taipei held a conference on the architecture of the WTO Agreement on Fisheries Subsidies.
18 September 2023
Coaching assistance will be offered by the WTO and the ACWL to coaches of teams from developing and least developed countries participating in the .... Read more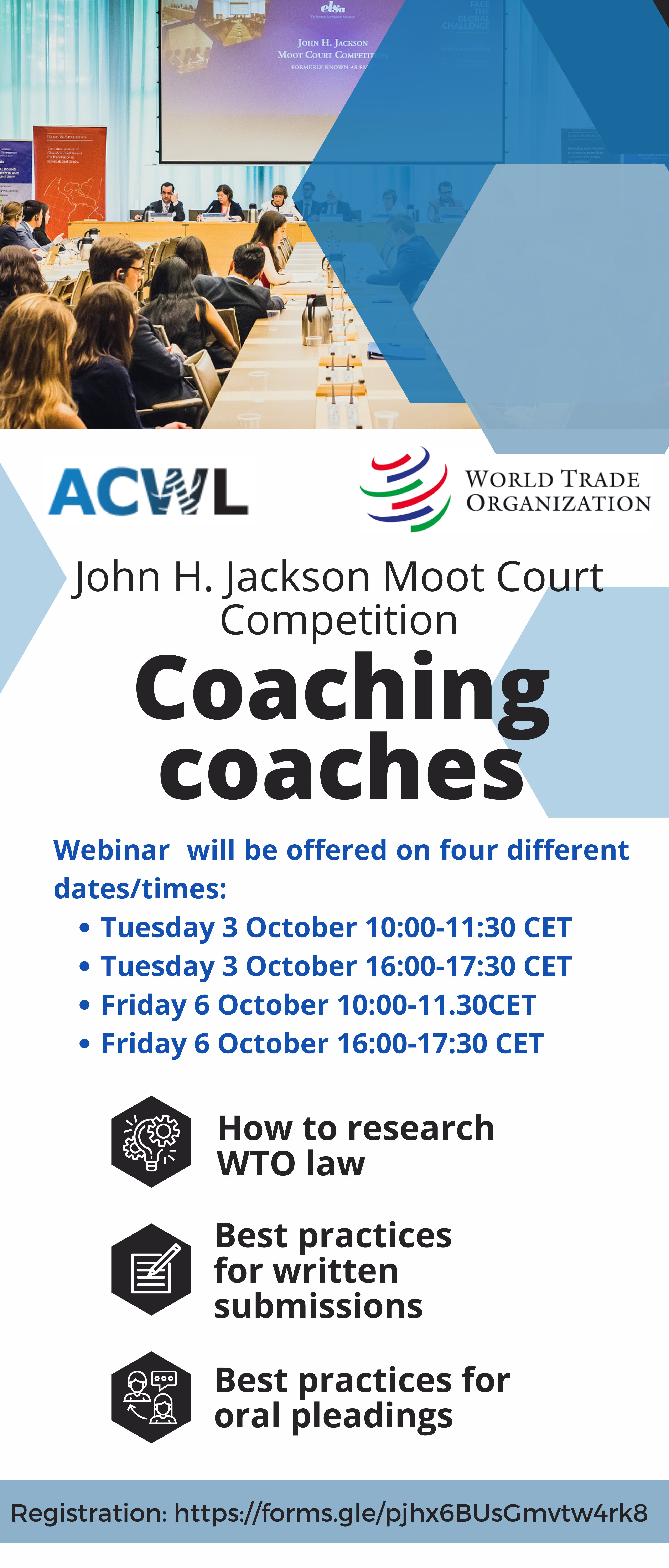 What people are saying
The WTO Chair at the University of Tunis helped build a network of trade researchers and experts all over the Middle East and North Africa. This vibrant ecosystem could not have been possible without the WTO Chairs program.
The WTO Chairs Program has been instrumental in promoting South-South discussions of trade and cross-country learning. Case studies where it has been successful is in South Africa and Rwanda.
The WTO Chairs programme is invaluable. Through the Chairs' Outreach pillar, the chair holders familiarize stakeholders in developing countries with the WTO, bringing clarity to its role.