Deadline: Scholarships for Postgraduate African Students to participate in Joint University Study Tour in Geneva in June 2023
Wednesday, April 5, 2023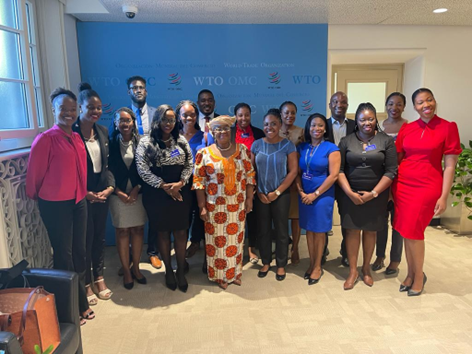 UN Economic Commission for Africa (UNECA) is sponsoring 6 scholarships for African mature undergraduate and post-graduate students/researchers interested in trade and investment to participate in our inaugural Joint University Study Tour (JUST) Summer Programme from June 5-9 2023 in Geneva, Switzerland. The programme will cover visits to the WTO, UNCTAD, ITC and will allow students to meet trade experts from NGOs, Ambassadors and staff working in Geneva. The event will also facilitate networking possibilities among students and provide opportunities to share their research.
The scholarship – which covers travel, accommodation and transport in Geneva – is open to African students enrolled or recently graduated from post-graduate programmes in African or other Universities.
Please see details of the application process below.
Application process:
UNECA sponsor the participation of 6 African students to JUST. Students eligible for application should be currently enrolled in or recently graduated from a mature undergraduate/post graduate programme/research in trade; economics; and/or international relations or a related field. Additional important criteria for ECA will be sub-regional balance (Northern, Western, Central, Eastern, Southern Africa) and gender balance.
In addition to a two-page CV, applicants should submit a cover letter detailing what motivates them and how the JUST experience would contribute to their future work in the continent.
Deadline for applications is April 5, 2023.
Applications should be emailed to diouf15@un.org and addressed to:
Mr Moctar Diouf, Programme
Moctar B. Diouf
Programme Management Officer
Office of the Director
REGIONAL INTEGRATION and TRADE DIVISION (RITD)
United Nations Economic Commission for Africa (UNECA)